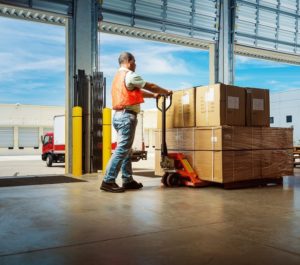 The US transportation system moves more than 54 million tons of goods worth nearly $48 billion each day. Freight tonnage is expected to increase by 45% by 2050. In the US, nearly 70% of all freight tonnage is moved by trucks.
To meet the strict requirements of consumers, many shippers find themselves sending smaller, more frequent freight shipments, using less-than-truckload shipping. LTL freight shipping has increased about 1% this year.
Best Practices of LTL Shipping
Shippers who select LTL freight shipping can make their freight more attractive to LTL carriers by correctly weighing the shipment, providing longer lead times, consolidating orders and learning LTL trends.
Accurate Weight & Number of Pallets. Carriers reweigh about 80% of shipments, which means extra fees and reduced efficiency. Accurately weighing your shipment and reporting how many pallets are being hauled will pay off in the long-term.
BOL. Every detail on the bill of lading needs to be reviewed to avoid miscommunication. Wrong information on the bill of lading can affect rates and transit time.
Accessorials. LTL carriers charge an extra fee for a variety of services, like reclassifications, collect on delivery, limited access, and pallet jacks. There are wide variances of rate bases and accessorial fees, so it's important to check carrier's rules tariff and create a relationship.
Packaging. When carriers have to take extra steps to handle a packaged shipment, time and money is lost. When freight isn't packaged correctly, it risks being damaged.
Recent Changes with Popular Carriers
Due to the changing logistics industry, FedEx said the company has seen an increase in residential deliveries and larger-sized packages. To continue safe handling and on-time deliveries, providers increase fees.
In early May 2016, FedEx and UPS announced new surcharges for additional handling on ground packages in the US and Canada. For FedEx, the rule states that any ground package that measures more than 60 inches, but equal to or less than 108 inches along its side will be charged. For UPS, the surcharge is applied to any package with the longest side exceeding 48 inches. For both carriers, the fee is $10.50. This rule is effective June 1, 2016.
According to Internet Retailer, FedEx said the handling charge threshold was lowered to account for the fact that e-commerce shipments are more dynamic and varied in size, and the surcharge will help handle the increased complexity of sorting those items.
Carriers add fees and surcharges because customers are ordering online, and providers must adjust their fees and services to remain profitable.
Learn More about Shipping LTL Freight:
‍