Globalization is not just a commonly-used term, it's our reality. The world is becoming "smaller" and much more interconnected than ever before. People are involved in the events unfolding not only in their own country but across the globe – we travel, we move and we interact. Many companies today are no longer limiting their operations to one country and are going global.
If your company's global supply chain requires international shipping, there are a few options you can consider depending on your company's needs. We have reviewed LCL (Less than Container) ocean shipping in one of our previous blogs that talked about its advantages and disadvantages. Airfreight is another option you can choose to ship your freight internationally.
What are the main characteristics of air shipping?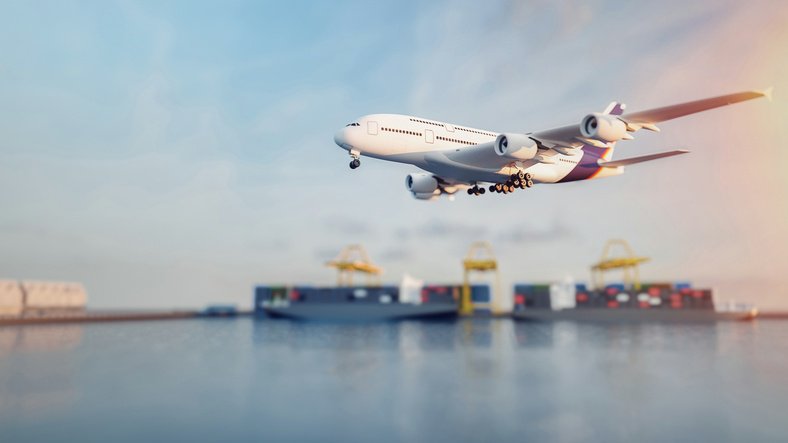 Air will be the fastest shipping method, without a doubt. However, just like with anything else, convenience (and in the logistics world, quicker transit) will come at a price.
Do you need a critical piece of equipment shipped over to save the whole production process from coming to an abrupt halt? Shipping is via air, despite the cost, will be the best option to avoid much higher expenses due to stopped production – just as an example.
What are other advantages of air freight?
While quick transit is the most obvious as well as the most beneficial for most shippers, air shipping offers some other benefits as a pleasant bonus.
Reliability
The risk of theft and damage of air freight is typically the lowest among all transportation modes. Delays happen due to weather, understandably so, but deliveries are rarely delayed by more than a day (except for prolonged and severe weather conditions).
Tracking
Air shipments are typically easy to track online as air service providers offer flight status visibility.
While air shipping is not the best fit for all companies and all shipments, often it's just the option your shipment requires. When choosing the shipping method, evaluate your requirements and choose what works for you.
Additionally, certain LTL carriers offer domestic air shipping for overnighting the shipments. Reach out to us for an international or domestic air quote.
‍