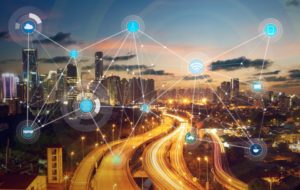 Motor vehicle crashes continue to be a leading cause of death and injury in the US – killing more than an average of 32,000 people a year. A 2007 National Highway Traffic Safety Administration (NHTSA) study found that almost half of all two-vehicle crashes are rear-ended crashes, and the primary reason for rear-end crashes is driver inattention.
In order to reduce injuries and fatalities on America's roadways, DOT has proposed a rule that would advance the use of connected vehicle technologies with the intention to considerably reduce accidents. Vehicle-to-vehicle systems (V2V) allow cars to communicate with each other in an effort to warn drivers about potential risks and to prevent crashes. The new DOT rule applies to passenger vehicles and would require automakers to include V2V technologies in all new light-duty vehicles.
"Once deployed, V2V will provide 360-degree situational awareness on the road and will help us enhance vehicle safety," said Anthony Foxx, Transportation Secretary.
V2V and autonomous technologies have the ability to make roads much safer through a host of crash-avoidance applications. V2V technology transmits information between vehicles through short range communications – like location, direction or speed – to transmit data to nearby vehicles. That data would be updated and broadcast up to 10 times per second to nearby vehicles. Using that information, V2V-equipped vehicles can identify threats and provide the driver with improved abilities to address situations.
For example, if a driver needs to decide if it's safe to pass on a two-lane road
or make a left turn across the path of oncoming traffic, V2V communications
can detect dangerous situations hundreds of yards away.
"Technology is a game changer when it comes to eliminating preventable deaths on our roadways," said National Safety Council president Deborah Hersman.
The DOT has been looking into V2V communication technologies since 2014.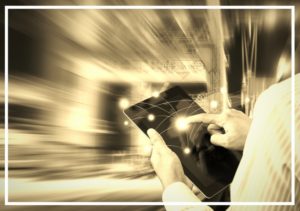 The Department's Federal Highway Administration plans to issue guidelines for vehicle-to-infrastructure (V2I) communications, which will help transportation planners integrate the technologies to allow vehicles to "talk" to roadway infrastructures like traffic lights, stop signs and work zones. NHTSA estimates that safety applications enabled by V2V and V2I could eliminate or mitigate the severity of up to 80% of non-impaired crashes, including crashes at intersections or while changing lanes.
Automated vehicles and connected technologies will change the shipping industry. 52% of Americans believe autonomous driving is the transport method of the future. In a world where trucks have no driver, and cars move in sync with each other, accidents could disappear and the roads would be safe.
Want to learn more? Read:
–An Automated Transportation Industry is Closer than You Think
–New Technology Provides New Form of Visibility
Request Free Logistics Opportunity Assessment
Source: NHTSA and DOT
‍