The holiday season remains one of the busiest times for retailers, and each year, the volume of shipments continues to grow. E-commerce continues to make advancements for supply chain needs and service requirements, making it harder to compete with big companies like Amazon. This year, e-commerce sales are estimated to obtain 52 percent of total orders made during the season.
Here are some key trends to look for this year during the holiday season:
Optimizing mobile applications
Almost all consumers have smart phones with access to mobile applications. It is essential to provide your customer with a convenient way to use your mobile application so that they can easily carry out their supply chain function or make purchases online. As more people are shopping on their mobile device, your mobile version should be as polished as the website. If customers can make purchases through your app, make sure that the checkout process runs smoothly and that the site will handle technical obstacles during the peak days of sellouts.
Offer free shipping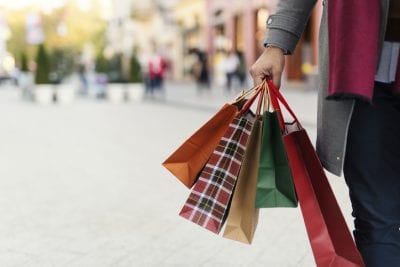 Many retailers are offering free shipping to customers during the holiday season to produce more sales and customer loyalty. When shopping for the holidays, many customers are more likely to shop at places that offer free shipping deals instead of companies that do not. The companies that are offering free shipping should prepare for the holiday season in advance and have all of their shipments in before the big shopping days arrive to ensure they have enough product for the volume of orders they will be receiving.
Focus on supply chain efficiency
Handling the stress of the holiday season can be challenging. Businesses need to control and monitoring their supply chain at every stage of operations to make sure all the processes run smoothly. Reviewing warehouses, reading over contracts with 3PL providers or fleet owners can help companies run a successful, organized supply chain during the busiest season.
Extensive sales period
Extending the sales period is a popular and efficient way to take the pressure off of the company and logistics providers, as the general volume of orders is pushed back and given more time. In addition, elongated selling time means more purchases. According to statistics and experts forecast, the period between Thanksgiving and the end of Cyber Monday week represents 37 percent of the total U.S. holiday retail sales.
Every year, the preparation process for the holiday shipping season becomes more complex. New technology and solutions are constantly being developed to help companies overcome the peak season. A proper analysis, research, and preparation in advance will do a lot in reaching aspired goals.