Over the last 30 years, the American population has increased 35%. It's expected that 70% of the world's population will live in cities by 2050. These facts amplify the pressure to correct infrastructure in order to support the movement of goods and people, and minimize related environmental impacts.
Although America's multimodal freight system is proficient, moving approximately 63 tons of goods per American each year, the demand for more efficient freight moves is rising. The movement of goods is critical to economic strength.
Growth in freight demand will increase stress on freight bottlenecks. Estimates show that by 2040, nearly 30,000 miles of America's busiest highways will be clogged daily. Truck congestion will waste $27 billion in time and fuel economy annually.
To improve surface transportation and other transportation-related challenges, the USDOT and Google's Sidewalk Labs put together a program to develop the world's first smart city.
What is a smart city? A smart city is a city that seeks to address urban issues through information and communication technology-based solutions. A smart city's goal is to improve the quality of life by using real-time data to improve services and needs.
Smart city initiatives are largely dependent on collecting the right kind of data, analyzing patterns and optimizing systems functions.
Smart Cities Provide Opportunities for Supply Chain Management
With open data systems from several sources, supply chains can become more mobile.
Example 1. If a city's traffic management system senses congestion, traffic signals can be changed and drivers' can receive a cell phone alert. Additionally, smart traffic management will provide short-term estimates of traffic's flow and speed, improving routing and planning.
Example 2. Self-driving vehicles, whether a commercial truck or personal car, will save fuel, improve safety and improve productivity. These vehicles equipped with vehicle-to-vehicle (V2V) and vehicle-to-road (V2R) communication will considerably enhance transportation. This technology can exchange information about traffic and weather in relation to a vehicle's specific location and speed, improving the general movement of vehicles without investing in physical infrastructure.
How Will Automated Vehicles Change Shipping?
52% of Americans believe autonomous driving is the transport method of the future.
But, there are already autonomous vehicles on our roads. As transportation transforms, it creates solutions for city challenges like congestion, pollution and traffic management. Automation and robotics will affect all modes of transportation while reducing infrastructure maintenance and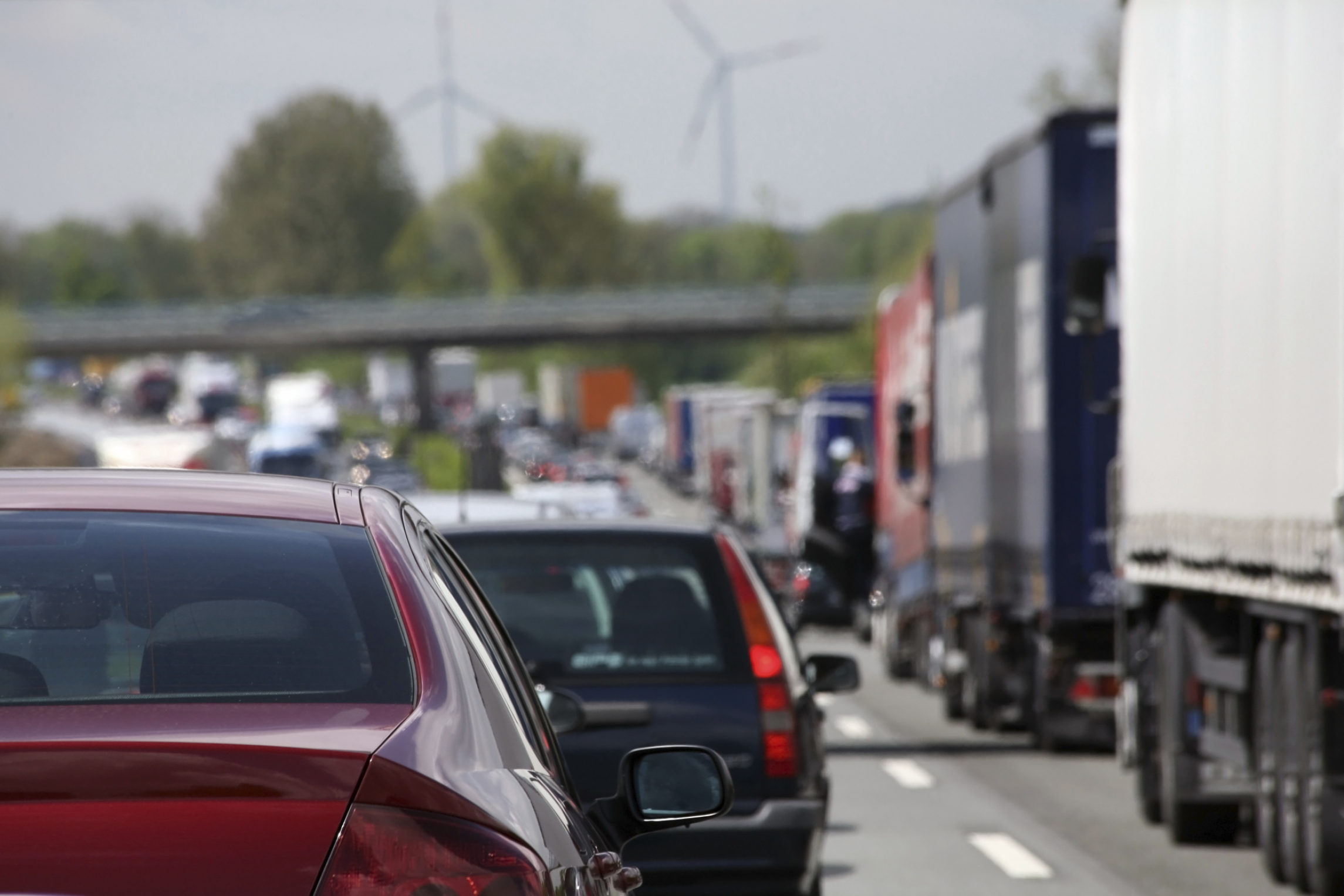 improving travel safety.
"Transportation is a really simple idea.
We want to move ourselves
or our things from one place to another
efficiently, reliably and safely." –Anthony Foxx
According to a DHL report, there is a strong case for the logistics industry to adopt self-driving vehicles much faster than other industries, because liability issues are less when a vehicle is transporting goods, not people.
Automation has the potential to reduce or eliminate human error. When a shipment is delayed, the bottom line suffers. With a self-driving vehicle, there is more safety and reliability.
In a world where roads are full of driverless trucks and cars moving in sync with each other, road accidents will disappear and commutes will be safe. Equipped with sensor technology, self-driving trucks can help drivers react faster to oncoming danger and calculate the safest maneuver. This could drastically reduce the number and severity of accidents.
A key challenge to the full introduction of driverless vehicles is public acceptance and regulations. Today, autonomous driving on public roads is restricted by law. Any autonomous vehicles that are on the road must have a driver present to control the vehicle at all times.
There is skepticism about self-driving vehicles among the public. 60% of drivers believe they make better decisions behind the wheel versus a computer.
Smart cities will be driven by new technology, especially the widely anticipated adoption of autonomous vehicles. While our smart future is full of benefits like safety and sustainability, we are only at the beginning of the road.
As the technology of vehicles and cities advance, more improvements will be made and the logistics world will be changed – a truck can drive itself and work in tandem with roads to avoid congestion and reduce emissions, and get goods to their destination quickly and reliably… and this technology-infused future is quickly becoming reality.
What do you think about smart cities and self-driving cars?
Related PLS Logistics s:
Sources:
Elcio M. Tachizawa María J. Alvarez-Gil María J. Montes-Sancho , (2015),"How "smart cities" will change supply chain management", Supply Chain Management: An International Journal, Vol. 20 Iss 3 pp. 237 – 248 https://dx.doi.org/10.1108/SCM-03-2014-0108
Request Free Logistics Opportunity Assessment
‍