What defines the freight shipping cost?
Freight rates and carrier discounts are not the only factors that shape freight costs – there are more components shippers should consider. Factors like market conditions, fuel prices, transportation management, and budget planning all affect the amount you ultimately spend on freight. Many companies are looking for ways to eliminate unnecessary freight spend and save costs on logistics in a proper way.
Reducing freight costs starts with understanding how cargo is moved through a particular supply chain. By getting all parts working efficiently, shippers can mitigate and manage freight costs.
How to reduce freight cost?
Get a Carrier Discount
It is always worth asking about additional discounts from the carrier when processing a freight shipment. Large businesses and frequent freight shippers get discounted prices more easily while finding competitive rates is more challenging for small shippers. When negotiating and comparing discounts from carriers, consider base rates. A small discount from a lower-rate carrier could be more beneficial than a big discount from the higher-rate carrier.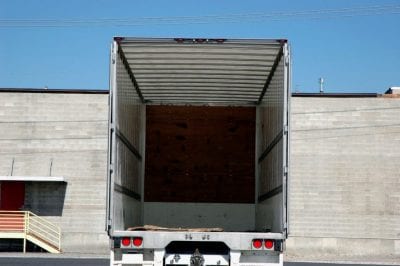 It's All about Mode
Choosing the appropriate shipping mode can be tricky; each has its own pricing, fees, and liability protection. First, shippers should consider freight classifications: weight, package density, shipment destination, and specific transportation services. Sometimes, it's more effective to break down a truckload shipment into an LTL shipment. The secret here is to think long-term and to get the best transport available.
Consolidate Freight
Consolidating shipments gives smaller-order shippers the chance to minimize costs with reduced time and handling. Shippers should consider combining their freight with other shipments when possible or trying to send fewer, larger shipments in the first place. Fewer shipments also mean less fuel burned, which is great for the environment, and many shipping and trucking companies are seeing the benefits of going 'green'. Consolidation can be logistically confusing, but shipment consolidation is not a new idea – it has been practiced for 50 years already and is proved to be a tried-and-true method.
No One Likes Additional Charges
The most common accessorial fees are residential adjustments, weight adjustments, and additional handling accessorials. When a shipper understands how and why these fees apply, it's more likely to mitigate these costs. A fuel surcharge calculation could also be discouraging, as it varies greatly, but good news: a fuel surcharge is negotiable – so there is a chance the carrier will provide a discount.
What's the Address, Again?
In the age of address-verification software and ERP, shipping to the wrong address is a common mistake that is paid off with man-hours and additional costs. One of the reasons for this is offensively simple – shippers forget to correct wrong addresses after it has been reported to them. A solution to manual data entry is to automate the process with transportation technology integrated with ERP systems.
Dimensional Weight
The largest parcel carriers and LTL companies are turning to dimensional weight pricing systems. For shippers, proper packaging has never been as important as it is now.  If your package is outside stated parameters of weight, height, and width, it will increase in rate by double-digit percentages. If you cannot shrink the standard packaging, the best options are to add more weight to each parcel or create a new, efficient package.
Make an Outstanding RFP
Take a second and imagine how carriers will react to your shipper profile and RFP. Is there enough information about your requirements? Is all data relevant? Spend time to help carriers understand what kind of freight you want to ship and what the details of hauling are. A consistent, outstanding RFP will help create a cost-effective and efficient supply chain.
Reduce your freight cost with PLS
Third-party logistics companies offer knowledge in explaining freight costs and reducing additional costs.  They can also provide a full analysis of the company's shipping history and current expenses to help lessen future charges. With a lack of proper knowledge, tools or expert help on transportation management software, a shipper could leave money on the table. Don't hesitate to ask for qualified help that will reduce freight cost – contact the experts at PLS Logistics today.
Check out this infographic: Should Fuel Surcharges Cost Me this Much?
‍