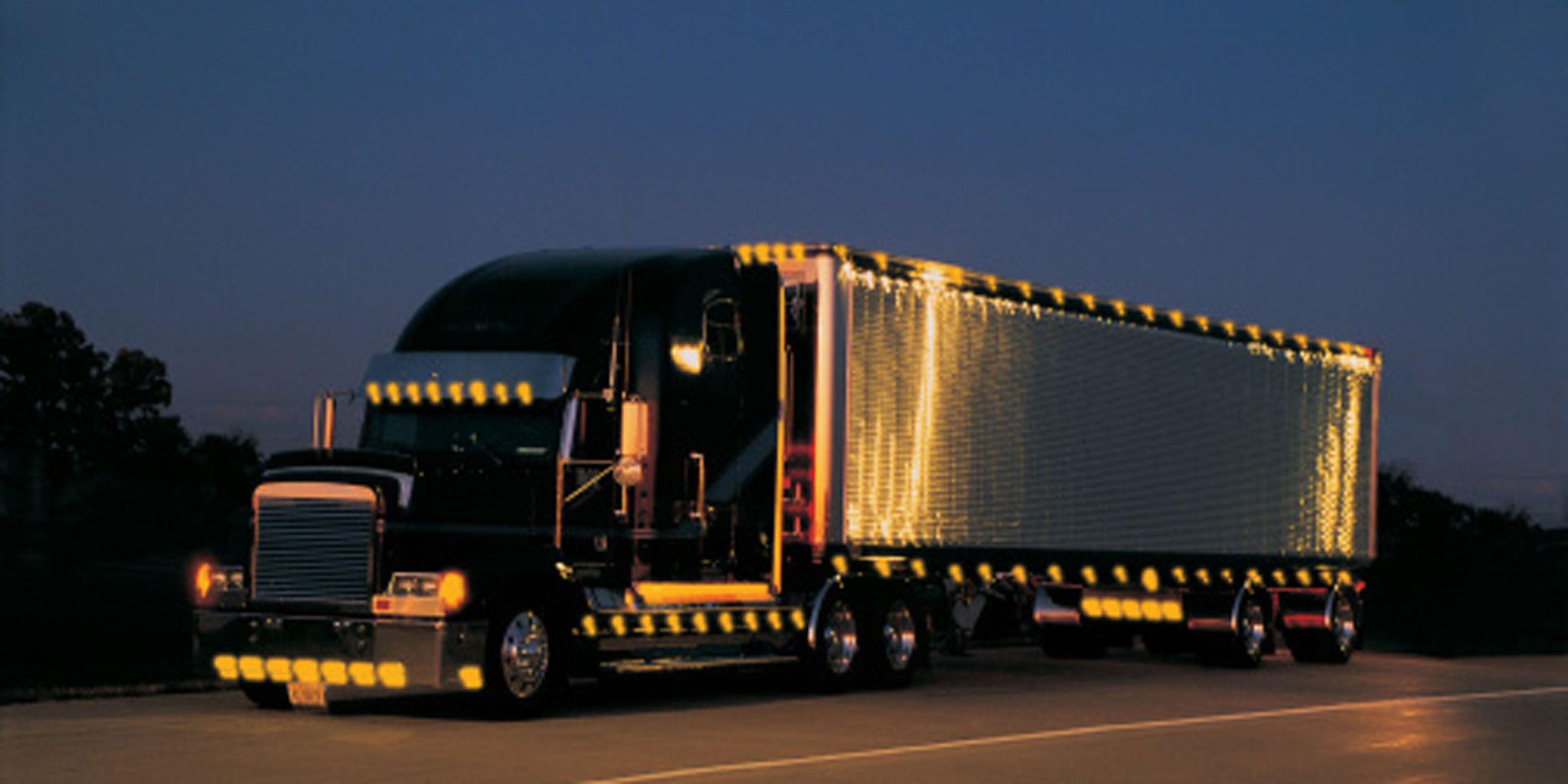 Trucking companies have an undeniable commitment to provide safety and security for their fleet, drivers, and others on the road. Luckily, today's technology is designed to prevent accidents from happening and to protect all people in case of an accident.
According to the Federal Motor Carrier Safety Administration, more than 90% of all truck-involved accidents are caused by a human factor. Because of this, there is a push for the development and implementation of safety technology so that drivers can mitigate risk on the road.
Imminent Risk Detection and Alert Systems
Active Braking Systems
Active braking systems provide full-time monitoring of moving obstacles in the truck's path, up to 200 meters ahead. Braking intervention occurs when the system reduces engine throttle to decrease the possibility of a crash.
Lane Departure Warning Systems (LDWS)
This system helps drivers control the truck's position on a highway. Its main functions are to detect lane markers, to warn the driver when their vehicle diverges from the lane without a turn signal, and to monitor steering wheel movement.
Driver Condition Systems
Driver Alcohol Detection System for Safety (DADSS)
DADSS is a promising program aimed to develop in-vehicle, non-invasive alcohol detection that will prevent drinking and driving. There are 2 technologies being explored: a breath-based system and a touch-based system. Although DADSS is still developing, its goal is to provide a fast, accurate method to detect alcohol consumption.
Onboard Monitoring Systems
Web-based and mobile-based monitoring systems offer constant supervision of a driver's actions. The technology tracks a vehicle's route provides an in-cab visual that reflects a driver's habits, and/or detects unsafe practices.
Prevention Systems
Cruise Control Systems
New cruise control technology effectively monitors and optimizes a vehicles speed based on road curves and speed limits. Cruise control helps fuel efficiency.
Driver's Facilities Apps
Truck Parking App
Michigan's I-94 Truck Parking Information and Management System is the technology that provides timely information on parking availability to drivers. This is in response to a serious shortage of parking spaces for trucks. The system will use 3 channels: parking signs, websites and mobile-connected vehicles. There are also mobile apps for smartphones, like TruckSmart, that shows and reserves available truck parking.
Drivers are aware that technology helps them stay focused on their job – making the roads safer for everyone. As a freight carrier, using an online tool makes business more efficient. The technology eliminates time spent on paperwork and reduces the number and severity of safety violations.
Check out these blogs next:
At PLS Logistics, shipping operations are simplified through our transportation management system, PLS PRO, which supplies carriers with dependable loads, streamlined procedures and quick payment options.
‍