Less-than-truckload (LTL) transportation, inbound and outbound, can be a complex and expensive process for many companies. Moving LTL freight requires a different approach than moving truckload freight. Without the proper technology and manpower in place, it can be difficult to know where to start implementing cost-saving strategies, and if those strategies are effective.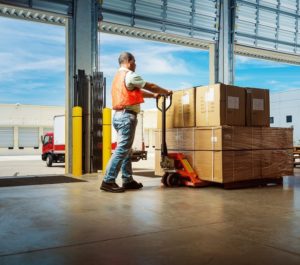 5 ways to save money on LTL transportation:
Create Visibility into LTL Freight Spend. Many companies lack the ability to see how much they're spending on LTL and which components are the most expensive. This is crucial information while trying to implement changes – not only to identify specific inefficiencies but also to measure the progress of implemented solutions. A transportation management system (TMS) is the best way to gain visibility into LTL freight spend. Detailed, customized performance reports, along with instant status notifications, give you all the information you need about LTL transportation spend.
Work with Suppliers on Inbound LTL Freight. Suppliers often hide the true cost of transportation in the price of their products, making LTL transportation a source of profit. It is best to take control of inbound freight to find the most efficient carriers and routes. This is especially important for retailers, who have to deal with omnichannel challenges, shipping LTL and partial shipments to several different locations at the same time. Inbound LTL freight can be costly. By properly managing inbound LTL transportation, you will find savings through reduced rates and efficient delivery.
Avoid Extra Accessorials. Some accessorial charges, such as lift gate services or remote access locations, are mandatory. But many accessorial charges can be avoided, such as limited access fees, where a driver has to enter a building to find the consignee. Avoidable fees add up over time and significantly contribute to the price of LTL transportation. By accurately filling out the bill of lading and setting standard shipment receiving procedures, you can quickly reduce or eliminate the number of extra accessorial fees you receive for LTL transportation.
Negotiate Lower GRIs or Base Rates. LTL transportation rates are set to rise in 2016 and beyond. FedEx and others have implemented GRIs, along with fuel surcharge increases, which will raise rates for everyone, however, there are opportunities to negotiate lower GRIs or base rates. By doing things like consolidating and leveraging LTL freight spend, utilizing the standard CzarLite Tariff, and highlighting attractive freight, you can directly negotiate lower LTL rates.
Work with a 3PL. A 3PL company has resources that are too expensive or too time to consume to own and operate in house. 3PLs have internal expertise and can find hidden cost savings opportunities. 3PLs have their own prequalified LTL carrier network that can complement your current assets or be used as leverage to find the lowest rates. A 3PL will find time and cost savings in LTL transportation.
Want to read more about LTL transportation? Check out these posts:
Request Freight Bill Analysis
FacebookTwitterShare
‍