Uber's Plan for Long-Haul Trucking. Uber Technologies acquired Otto, a self-driving truck startup. The goal is for Otto-branded trucks and trucks equipped with Otto technology to begin hauling freight next year. The Uber-Otto freight move model includes technologies like navigation, mapping and tracking. Uber is aiming to establish itself as a freight hauler and technology partner for the $700 billion-a-year trucking industry. On October 20, Uber reached a landmark milestone by completing the first ever commercial cargo run for a self-driving truck.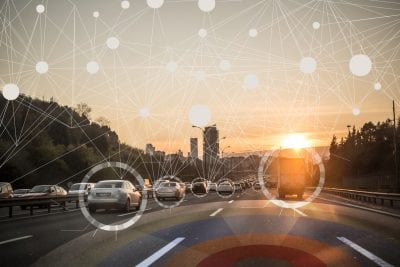 Robots to Replace 1.7 Million Truck Drivers. About a dozen states have created laws that allow self-driving vehicles to be tested. According to the LA Times, trucking will likely be the first type of driving to be fully automated; long-haul drivers spend most of their time on the highway, which is the easiest type of road to navigate without human intervention. There are 1.7 million truckers in America, and another 1.7 million drivers of taxis, buses and delivery vehicles.
Container Line Consolidation Means Higher Rates. The top 5 ocean carriers now control approximately 54% of the world's container ship fleet. Drewry acknowledges that economic principles suggest that fewer competitors should mean higher prices. Although, as industry concentration increased, freight rates dropped to historical lows.
October Imports Spike Ahead of Holidays. According to SupplyChainBrain, ports covered by Global Port Tracker are expected to see 1.65 million TEUs in October, a 6% increase from last year. The National Retail Federation is predicting $655.8bn in holiday sales.
Tonnage Sees First YOY Drop in 2016. September's truck tonnage, down .7%, reflected the sluggish freight market. Shipments in trucking, rail, air and barge freight dropped 3.1% year-over-year and 0.4% sequentially. "The spot-market data is showing us that as we move into Q4 things will start to look better and more consistent. As we move in 2017, you should see potential for a more stable growing marketplace," says Jon Starks of FTR.
Suggested Reading:
‍