New technologies and new demands made 2015 a year of change for 3PLs. Challenges like the driver shortage and demanding consumer expectations require shippers to provide superior service. 3PLs have adapted to the new normal so that shippers can overcome these challenges.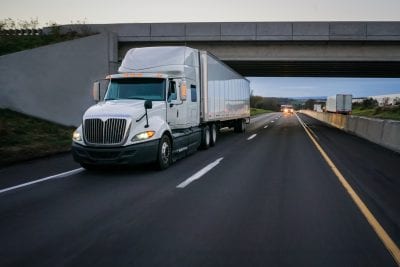 Here's an overview of the top trends we saw from 3PLs in 2015:
Implementing New Services
In 2015, 3PLs helped shippers prepare for the demands of an omni-channel supply chain. 3PLs work with shippers to implement improved reverse logistics strategies, find capacity and provide fulfillment solutions. These services are typically designed through advanced transportation management systems (TMS) for detailed product tracking, inventory management and historical data analysis.  3PLs enable companies to handle the increase in freight volume with guaranteed capacity, avoiding the worsening driver shortage.
Long-Term Partnerships
Logistics providers are fully invested in customer success or failure.  3PLs are more embedded in their customers' supply chains, forming long-term partnerships in order to provide continuous improvement. Shippers need continuous improvement because the logistics environment is changing rapidly, due to new technologies, rising costs and less capacity. Big data is a large reason for this trend, as shippers need access to real-time delivery data and historical performance analyses. With a long-term partnership between a 3PL and shipper, implemented TMS technology has more time to collect and analyze shipping data, which results in better operational decisions.
Sector-Specific Approaches
As 3PLs become more embedded in their customers' supply chains, they create highly specific solutions for each customer. This is especially true in industries with unique requirements or poor existing logistics solutions, like the oil and gas or healthcare industries. On top of this, shippers are more open to working with competitors in logistics operations – whether it's sharing environmental best practices or consolidating inbound freight – shippers need to cut costs and improve service by any means necessary. This trend has created the need for 3PLs with specific industry expertise.
Corporate Social Responsibility (CSR)
Transporting goods, by any mode, creates a significant amount of pollution. About 75% of all emissions come from logistics processes. Shippers are now held accountable for their impact on the environment, and 3PLs have stepped up to implement green initiatives in transportation – improving fuel economy, ensuring compliance and integrating emissions technology with TMS technology. This trend is driven by consumer demand for ethical corporate procedures.  Within logistics functions, 3PLs support a more efficient working environment, business ethics and human rights protection.
New Technologies
3PLs are planning for the future, because technology is opening up new opportunities to provide better service to their customers. Technology like 3D printing, the Internet of Things (IoT), drone deliveries and driverless vehicles will radically change logistics processes. While these technologies are still new, their widespread implementation is just around the corner and will provide lower costs of transportation, warehousing, labor, and faster service at a higher quality. TMS and WMS software will integrate with these new technologies to provide continuous improvements for shippers, and the best 3PLs are already preparing.
Continue Reading:
‍