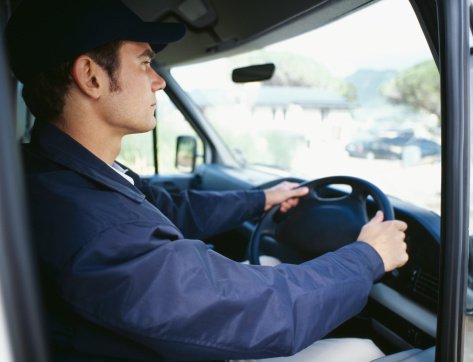 Whether you're a business owner, a freight forwarder or a 3PL company, your performance relies on the productivity and efficiency of trucking companies. Even if your own business processes and activities are perfectly adept, the supply chain still depends on how quickly and carefully trucks deliver freight from point A to point B.
That's why we qualify our carrier network as best-in-class carriers. Carriers who are serious about efficiency, safety and accuracy are who we like to work with.
Shippers can't afford to be affected with timely mistakes. Here are 5 things freight carriers should stop doing to appeal to more shippers:
1) Neglecting Maintenance Policy
Most carriers keep their trailers in good condition, but others neglect fleet maintenance. Trucking companies have total responsibility for inspecting and repairing trailers on a regular basis. Bad maintenance programs and careless attitudes toward equipment lead to engine problems, brake failure, tire blowouts and cargo damage.  Flawed equipment leads to supply chain disruption and a higher possibility of accidents.
2) Not Monitoring Efficiency
Resourceful fuel consumption and smooth braking are a major factor in cost effectiveness. There are special technologies that help fleet managers monitor drivers' behavior and how it affects operation. Encouraging better driving habits leads to sustainable transportation practices.
3) Outdated Hiring Processes
Professional, responsible drivers are an advantage– for both freight carriers and freight shippers. Trucking companies have to provide proper training for new hires before sending them on the road. Trucking companies must perform background checks on applicants. And, to handle the driver shortage, carriers shouldn't overlook other demographics as potential drivers.
4) Not Taking Safety Issues Seriously
Just like any other aspect of a carrier's operation, a safety program won't work without persistent monitoring and active involvement. Without practice, the driver puts his own safety in danger, plus the safety of others. And, of course, safety oversight leads to freight damage and supply chain disruptions.
5) Treating Drivers Without Respect
With more competition and limited capacity, drivers struggle to deliver freight to the point of sale as fast as possible. Carriers should consider the drivers' work conditions and work-life balance. Trucking companies should provide drivers with: no more than 11 hours of operating work a day, a 10-hour break before a new shift, and a maximum 60-hour work week.
Want to work with reliable carrier partners? Contact PLS Logistics to get customized solutions for your supply chain with a wide choice of trucking companies and our tried expertise.
Are you a freight carrier? Stay busy moving freight when you join PLS carrier network.
‍