Carriers are selective about what freight they haul. They're taking steps to ensure equipment and personnel are utilized to maximum potential. Due to a lack of drivers, capacity is shrinking and it's harder for carriers to haul the large amounts of freight that they used to.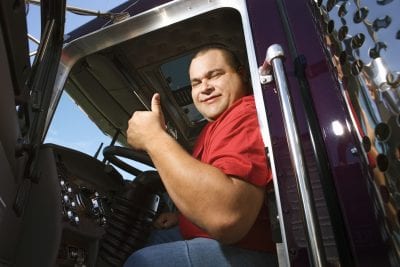 Shippers feel the capacity crunch in the form of higher transportation costs. Now that carriers are more selective about moving freight shipments, how can shippers secure capacity?
To secure capacity, follow these 5 tips:
Promote Driver Productivity and Reduce Dwell Times. Nothing influences driver productivity more than quick loading/unloading and short dwell times. To be a carrier-friendly shipper, efficiently deliver loads to keep the driver moving. Carriers also prefer 24/7 facilities and drop-trailer programs. This helps drivers spend more time on revenue-generating activity – hauling – and frees them from long wait times.
Sign a Contract and Outline a Consistent Schedule. Contract rates are lower than spot market rates, and shippers receive consistent capacity for signing a contract. Then, shippers can work with the carrier to outline a schedule. For example, avoid scheduling long-haul shipments right before the weekend – it's inconvenient for a driver.
Plan Smart Routes. Single and no-stop routes aren't possible for all shippers, and some shippers even have fluctuating volumes of freight throughout the year. To counteract this, look for ways to consolidate shipments and book routes that keep the driver away from home for as little as possible. A TMS can be a huge help planning routes.
Create Relationships with Carriers. Even if you're not the most carrier-friendly shipper, carriers tend to stick with businesses who have used their services through and through. Select a carrier and stick with them. Having a driver's facility helps too –restrooms, parking spaces, and vending machines make the shipper's site more comfortable for drivers.
Work with a 3PL. Outsource transportation management to a dependable 3PL. A 3PL's expertise and technology will secure the best contract rates with carriers. 3PLs have working partnerships with carriers and can find capacity for just about any type of freight.
Secure capacity even when carriers are selective about the shipments they haul. During a capacity crunch, it's not always easily get a competitive price with a reliable carrier, so it's important to become more carrier-friendly so that carriers choose to haul your freight.
Continue Reading:
‍