What is a routing guide?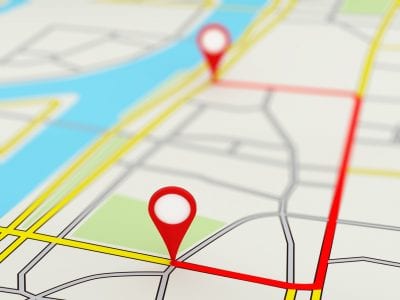 Routing guides contain routing instructions and an established set of guidelines and requirements for manufacturers, suppliers, wholesalers, and distributors to follow when fulfilling orders and shipping products or materials to a specific location, warehouse or DC. A routing guide is the foundation of transportation management.
The purpose of a routing guide is to create a streamlined process for inbound shipment delivery – specific packaging, labeling and transporting – regardless of the vendor. The routing guide includes modes and carriers to use in specific lanes, it can contain rates and service requirements.
Think about it like this: You've sold your product to a retailer. The retailer has a detailed routing guide, and you ship your product accordingly. Now, you've sold your product to many retailers, all who have their own routing guide. It becomes a real challenge for you to fulfill and distribute your product based on each retailer's specific guidelines.
"The routing guide is not a magic tool that instantly changes a supply chain network. Rather than effecting radical change, a routing guide can foster evolutionary change," Jeff Johnson says in an Inbound Logistics article. "It aligns discussions that lead to low-level collaboration, which can then blossom to strategic development."
Efficiencies may begin with greater vendor compliance and control over freight spend, then incrementally build as companies negotiate transportation rates, pare down core carriers, identify areas for shipment consolidation, and mirror these changes in their routing instructions.

Benefits of a routing guide

A routing guide is an essential tool for businesses seeking greater control over transportation decision-making. The routing guide makes vendors responsible for using preferred transportation carriers or shipment instructions and yields value. Compliance with routing guides can reduce costs like processing damaged products and saves time when the operations staff doesn't have to figure out a shipment with missing documents.
Defines relevant shipping information: rates, modes, service
Transforms supply chain from static to dynamic
Measures compliance, chargebacks
Develops efficiencies
Creates thorough onboarding for new vendors, opens communication
What are chargebacks?
If the routing guide isn't followed exactly – the shipment's receiver can charge a fee for non-compliance. The chargeback fee offsets the additional expense the receiver incurs as a result of the shipper's non-compliance. Using the wrong shipping provider, sending damaged materials or products, using the incorrect shipping location, or non-authorized partial delivery is all reasons shippers might be charged the extra fee.
Vendors can reduce their exposure to financial deductions by taking preventative measures against the most common chargebacks:
Late/Missing/Invalid ASN
Missing/Inaccurate/Defective Labels
Missing/Inaccurate/Defective Ticketing
Order Fill Rate
Late/Early Shipment
Routing guides often pose a problem to vendors because of the immense detail each organization has in their guidelines – vendors are hit with chargeback fees and the challenge of fulfilling and distributing multiple orders to multiple buyers can cause headaches.
PLS routing guide professionals have broad experience with thousands of routing guides. We provide guidance on best practices and compliance.
Keep Reading:
Contact Me
‍