There are a variety of transportation management systems (TMS) software available, including premise, hosted and SaaS (Software as a Service) models.  The SaaS model has become an industry preference.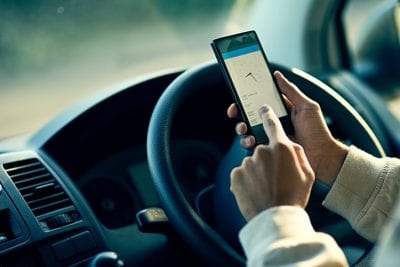 SaaS software is an accessible way to provide transportation management technology to any device with an internet connection.  Shippers and carriers come together through the same web-based technology.
There are 4 key benefits to this model of software delivery, including:
Faster ROI after Implementation.  Implementing TMS software is a difficult and risky time for a company.  SaaS TMS implementation requires no upfront investment in technology; a company pays for what they use and there are no costly upgrades. You can achieve faster ROI through the speed of implementation and usage of these TMS systems.
Flexibility, Scalability.  Companies can use a SaaS TMS as much or as little as they need to.  In transportation management, scalability means having access to carriers that are already in the system's network.  When a shipper can move small or big volumes of freight at any time, they increase the ability to react to market changes.  SaaS solutions provide the user with the means to make smarter logistics decisions to avoid service disruptions.
Visibility.  When shippers and carriers use the same transportation management software, all historic shipping data is recorded and distributed for supply chain visibility.  In a SaaS model, real-time communication is possible, which means every party knows what is happening when it is happening.  Transportation decision making is far faster and more accurate with comprehensive data reports and visibility into logistics processes.
A Collaborative Network.  Network collaboration is one of the most significant benefits of SaaS TMS software.  When shippers and carriers come together through the same technology, they can communicate in real-time.  Businesses can collaborate on shipping procedures while looking at the same data, at the same time on the same web page.  This allows for streamlined communication, less chance of service errors and extra capacity to be spread out for those who need it, among other collaborative opportunities.
Summary
When shippers and carriers use the same technology, both businesses are able to provide better service.  The SaaS model has quickly gained popularity because of its efficiency in today's data-driven world.
Continue reading: 3PL Technology Helps Enhance Customer Experiences.
Want to learn more about TMS software?  Leave us a comment below and we'll be sure to get back to you.
‍