Today, we can buy and sell everything we want online, but one thing still remains the same – items need to reach us. Unlike the traditional method, e-commerce made logistics for retail companies more complicated than it was in the offline era. More and more companies start using 3PL for e-commerce transportation.
The number of small businesses and retail companies is constantly growing, and the number of customer demands grows even faster. Today, customers define what good service is, and most good customer reviews include fast and smooth shipping experiences.
Here is where third-party logistics providers (or 3PL's) come to help. 3PL's are who can help you manage your logistics, warehousing, inventory and load management. In other words, you can fully or partly outsource any transportation needs to a logistics company, and focus on marketing or other parts of your business.
How can you use 3PL for e-commerce business?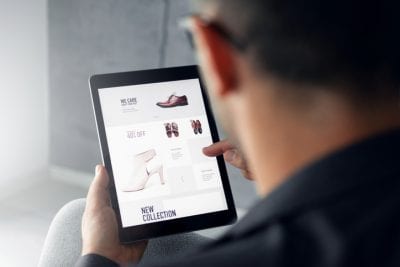 Supply chain management. A good 3PL can analyze your supply chain, define current gaps and provide solutions to increase efficiency. Also, you can cut unnecessary operational spends with a 3PL and reduce overall spending on logistics.
LTL and consolidation. Logistics companies often possess a large carrier network and offer numerous transportation modes. If you are a small company, less-than-truckload (LTL) shipping can be a solution for your time and budget. 3PL also provide consolidation programs to move your goods in the most practical and cost-effective way.
Warehousing and inventory. Smooth and consistent order fulfillment is what modern e-commerce companies are looking for. Some 3PL's can not only manage inbound freight and storage but also take care of your inventory and order fulfillment with the help of their technology and expertise.
Working with a reliable and reputable 3PL can simplify your operational responsibility and enhance your supply chain performance.
Apart from that, here are some comprehensive advantages of outsourcing your logistics to a third-party:
Reduce costs, save time. With all the services provided by the 3PL, you can significantly reduce your transportation costs. It also allows you to eliminate manual management and focus on your main competence.
Visibility and reporting. Most 3PL providers use transportation management systems (TMS), which lets them efficiently manage every shipment. Technology gives you 360-degree visibility into every operation and assures you keep track of each update.
Flexibility. While a 3PL manages your transportation, you stay in control. Regardless of how your transportation needs change with time or demand, a good 3PL can adjust.
To sum it up, working with a reliable third-party logistics provider can benefit e-commerce companies in many ways. From order fulfillment to shipment tracking, a 3PL can provide effective solutions to help your business prosper.
Need logistics help? Contact us now with any questions you have!
‍