CPG shippers rely heavily on LTL transportation, which leads to several inefficiencies. CPG shippers rarely have the freight volume to utilize a full truckload, and often feel stuck using more expensive, slower LTL transportation. But, there are ways to make LTL shipping as efficient and cost-friendly as TL shipping.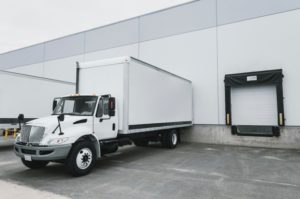 LTL transportation is expensive and rates continue to climb. Other issues with LTL shipping include a greater risk of damage, slower transit time, inconsistent pricing models and a bigger carbon footprint.
LTL shipping is a necessary part of a CPG shipper's transportation strategy, but CPG shippers don't need to live with the downsides of LTL freight moves.
3 ways CPG shippers can reduce LTL costs:
Cross-Docking. It's unlikely you can cross-dock all of your freight – many CPG shippers find the cross-docking process difficult due to limited inbound freight visibility. But, when a strategic portion of your freight is cross-docked, you save money by eliminating the time and costs associated with the handling and storage of products at a warehouse facility. Freight moves through your supply chain and to customers more quickly.
Load Consolidation. Retailers bring in products from thousands of suppliers. CPG shippers ship to the same retail location as hundreds of other companies, even competitors. Consolidating loads to make full truckload shipments makes sense. Load consolidation is quicker and utilizes available trailer space, leading to lower costs and increased service levels.
Rate Negotiation. There are many ways you can negotiate rates with LTL carriers. You can consolidate your entire freight spend to leverage lower GRIs, base rates, fuel surcharges or even accessorial costs. When you negotiate, you can keep the LTL carrier base small so that bids are more competitive. Accurate data and transparency in the process will also make LTL carriers want to work with you, and lower their rates to do so.
CPG shippers who apply these 3 tactics will see decreased costs and improved service in LTL freight moves. Plus, you'll experience reduced inventory carrying costs, decreased occurrence of lost or damaged products, and a more efficient overall transportation strategy.
Typically, CPG shippers partner with a 3PL or multiple 3PLs to help manage the costs and complexities of LTL transportation. 3PLs have the leverage to find the best rates and the technology to efficiently control LTL freight. They also have access to a large network of LTL carriers and can provide you with the best, most reliable carriers for your freight.
Want more CPG shipping tips? Click here: 4 Logistics Solutions for Struggling CPG Shippers
‍