For some shippers, time-critical transportation is a necessity. Time-sensitive or expedited freight shipments are mostly goods with a short shelf life, like produce and perishables or prescription drugs. Sometimes, urgent shipments like equipment or details can also require time-sensitive transportation. To get the best experience while using time-sensitive freight shipments, consider looking at a few tips.
How to manage time-sensitive freight?
Choose the right carriers
Choosing qualified carriers with experience and the right equipment is essential for the successful transportation of time-sensitive goods. The process of getting to the best carriers can be challenging. Things you should pay attention to include the communication between you and the carrier, service types, visibility, on-time delivery, percentage of freight claims, etc. Shopping for rates and carriers in advance can help access more qualified carriers. However, as many time-critical shipments are created on the spot, sometimes it is not possible.
Add freight insurance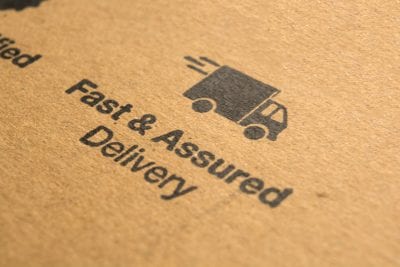 To get additional protection in the case of delays or freight damages, it is highly recommended to purchase freight insurance. Unlike carrier liability, it covers the full value of your goods. As expedited freight is often of high value, it is very important to properly insure it.
Using a 3PL
Ultimately, working with a 3PL will help you save time and costs on long and burdensome researches and shipping mistakes. 3PL's have a wide network of vetted carriers and can help find the option for your unique shipment requirements and business needs. They also handle the shipment documentation and leverage technology to present clear visibility into the shipping process, give you regular updates, and provide 24/7 support. Third-party logistics providers can also help you with freight insurance and will take responsibility for all the intricacies of the transportation process. Working with a 3PL can save you costs in the long run since they provide lower rates than the market average because of their buying power.
Need to ship time-sensitive freight? Check out our expedited shipping services!
‍