Inbound freight management is multifaceted. A large manufacturer could have hundreds of suppliers, and a national retailer can expect business partners to deliver shipments to thousands of facilities.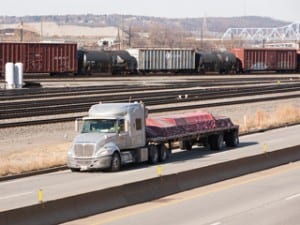 42% of shippers refer to controlling costs as the greatest challenge with inbound freight management.
Transportation rates are rising; shippers report higher base rates, additional accessorial charges and higher premiums on expedited shipping. Businesses are scrambling to control costs and find logistics solutions that effectively manage these expenses.
Managing inbound freight means warranting an efficient and cost-effective movement of raw materials and goods coming into a facility. The Aberdeen Group estimates that 40% of the average organization's annual freight budget is spent on this process.
"Cost is what everyone goes after, and improving inbound freight management yields a significant opportunity to reduce costs. Companies also see service improvement," says Robert Murray, REM Associates.
Best practices to cut costs and improve processes:
Identify vendors and gain visibility into costs. If your suppliers are in control of inbound freight moves, you might be paying extra – it's likely your suppliers bundle shipping services into product prices and use the service as a profit center. Taking control of inbound freight moves grants you visibility into true transportation costs, as well as the ability to optimize freight moves.
Negotiate. An estimated 75% of inbound shipments are routed to facilities via LTL. Shippers can avoid paying high LTL transportation rates, by leveraging the Czar Lite Tariff, utilizing guaranteed service levels, requesting a discounted fuel surcharge and highlighting attractive freight.
Optimize the Process. Take advantage of your TMS software – use custom reports to see if your inbound LTL freight can be consolidated into one truckload shipment; this reduces congestion at the dock and minimizes hours of labor. Use the technology for monitoring safety, insurance and performance, and tracking and tracing shipments.
An efficient inbound freight process benefits all parties. Reduced costs, administrative competence and better inventory management are 3 of the key benefits to managing complex inbound freight processes.
What to Read Next:
Need help improving your inbound process? Click here to contact an inbound freight management specialist at PLS Logistics Services.
‍