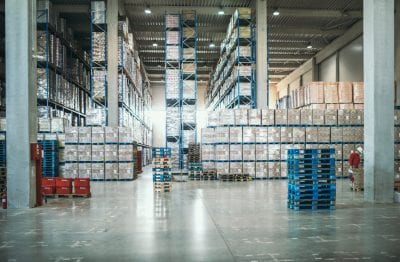 With the growth of the international trade and retail sector, the importance of warehousing services is increasing as well. Proper storage of goods has always been an essential asset of a smooth logistics strategy. In fact, warehousing services can greatly impact your supply chain efficiency.
It is crucial for the company to have enough space to store inbound shipments and consolidate outbound freight. Good warehouse management can provide substantial benefits to your order fulfillment, service, and customer satisfaction.
Here are 3 main benefits of good warehousing services for your business:
Better operational efficiency
Regardless if your warehouse is in-house or you are outsourcing warehouse management, it should result in better efficiency. When you have enough space and it's being managed the right way, this can reduce costs and make processes run faster and smoother.
Inventory and stock management
A good warehousing service provider has advanced technology and tools to give you increased visibility into your product stock. Therefore, it lets you manage and track all the shipping processes and forecast the next steps according to the data analysis. With accurate inventory insights, you can see what operations require optimization or elimination, and where you have strategy gaps.
Customer satisfaction
In the retail business, the customer's experience is the ultimate assessment of a company's success. Customer service is often a weak link in the business strategy. Perhaps effective warehouse management can fix it in your case? It may seem like there's barely any connection between purchasers and storage facilities. However, properly managed inventory and visibility into the stock can greatly affect the speed of order fulfillment and delivery. All of this results in fast shipping and increases your customer satisfaction within your company's services.
Although warehousing and storage are often underestimated, they are major contributors to your businesses performance. Practicing an efficient warehouse and inventory management strategy can take your customer service and productivity to another level.
‍