The knowledge of how to properly palletize is very important in order to prevent many accidents that happen all the time in warehouses. This knowledge will help you save a ton of time and money dealing will freight damage, as well as frustration over these damaged goods.
To help ensure that you don't have to deal with the nightmare of freight damage, we will cover 10 essential tips to palletize your boxes properly.
1. Use a Slip Sheet
A slip sheet is a plastic sheet that is used to protect cargo on the bottom of the pallet. Using slip sheets can help avoid compression strength deprivation. For example, when wooden pallets are used, there is no support of the boxes' bottom because there are spaces of up to 4 inches in between decks.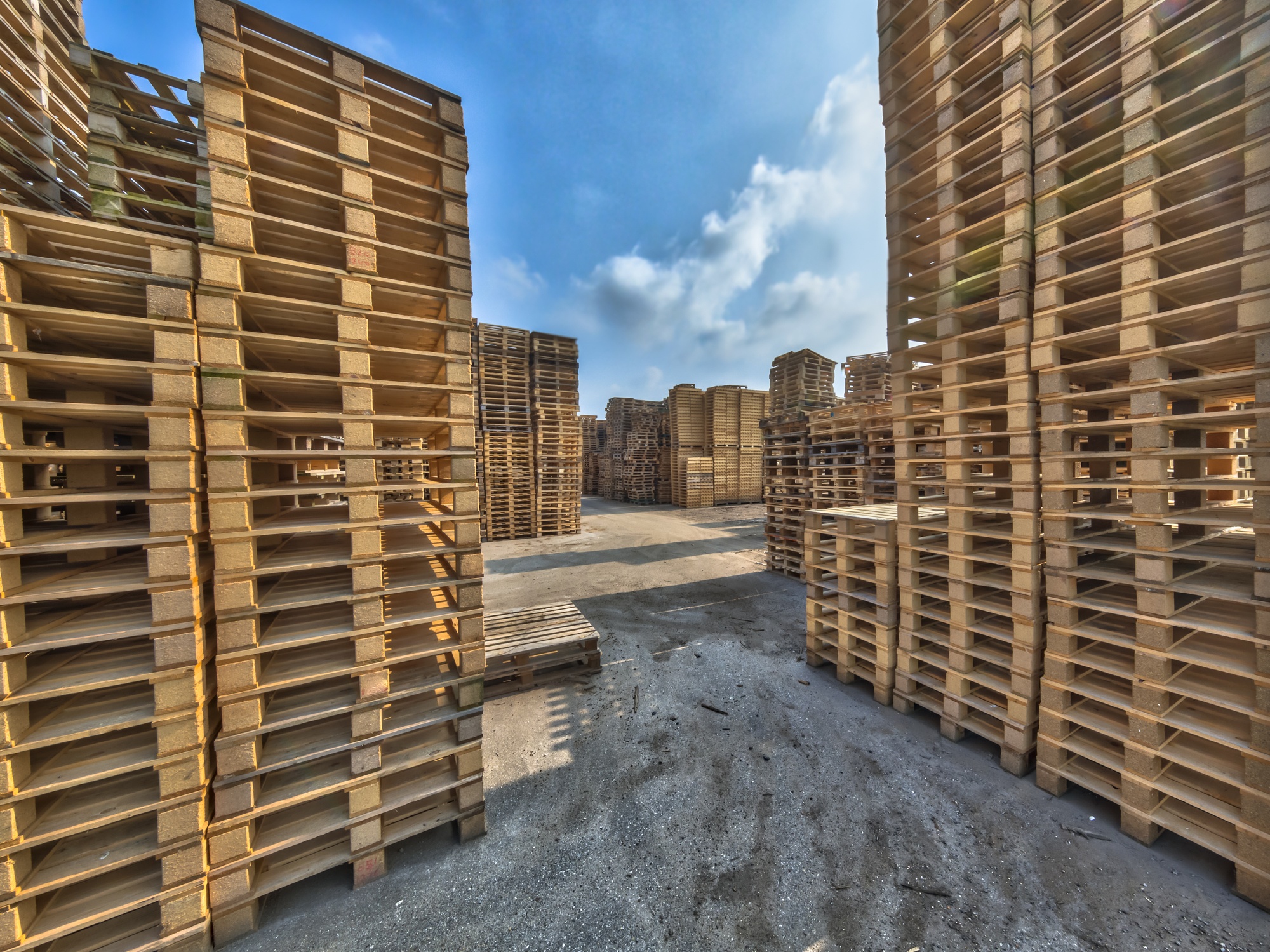 2. Stabilize Boxes
It's a simple physics law: Place the heaviest boxes on the bottom of the pallet (the top layer should be full for steadiness)., but if there are not enough boxes to fully stack a pallet, place the last few along the outside edge.
3. Don't Neglect Wide Gaps
Some wooden pallets have wide gaps between boards (around 4 inches). When you bridge this gap with a box, you create an overhang situation which reduces a box's compression resistance potential.
4. Stack in Columns
In order to reduce the danger of damage and for greater stability, boxes should be stacked in columns with one box directly over the other. Also, stick items as close to each other as possible. Column stacks prove to be the best way to make pallets stable and safe for shipment.
5. Don't Interlock Boxes
Interlocking can reduce strength by 50 percent and lead to freight damage. Since two-third of potential compression strength is in vertical edges and corners, it is important to stack boxes edge-to-edge and corner-to-corner.
6. Strap for Extra Safety
Use metal strapping or plastic wrap to secure individual pieces over 150 pounds to the pallet. Keep banding and straps close to the load to minimize damage.
7. Use Stretch Wrap
Putting boxes into columns can make the load sensitive to shifting. The best solution to this problem is to use stretch wrap. Stretch wrap can be applied manually or with the help from a wrap machine.
8. Avoid Stacking in Pyramids
Pyramid-shaped loads may appear to be stable, but it is a less secure and less steady form of palletizing. The top boxes in a pyramid have a high risk of damage.
9. Don't Create Overhang
Overhang happens when boxes are hanging over the edge of the pallet. When this happens, two edges of the box that are not hanging get all the work for load support. Overhanging exposes freight to damage and decreases a pallet's strength. Pallet overhang can reduce top to bottom compression up to 30 percent.
10. Make Sure to Use Labels
To palletize properly, print a visual reminder of proper pallet patterns and place it on the container or provide it to the staff. Also, don't forget to label all shipment pallets with an address and phone number.
Make sure to keep these tips in mind when palletizing your boxes to avoid freight damage!
Our Truckload Shipping Options