Almost 90 percent of goods and food are shipped to us on overseas journeys. Ocean freight shipping lets manufacturers and suppliers move an enormous amount of freight to opposite parts of the world.
10 Interesting Facts about Ocean Freight Shipping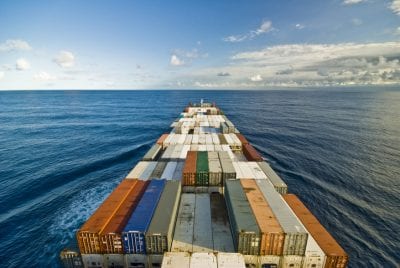 All of the goods on an ocean shipment are moved in containers that usually are 20 – 40 feet tall in size.
Sea shipping is not the fastest option but can be one of the cheapest options for transporting large amounts of goods. For example, you will pay almost the same cost for 200 kg shipment and 2000 kg one.
As truck shipment types differ, ocean delivery options also differ and provide shippers with options. There are two main kinds of container fulfillment: full container load (FCL), which means your freight takes all the container capacity, and less-than-container load (LCL), which suggests partial load and therefore partial payment.
The largest ship can transfer up to 18,000 containers, and to put that into perspective, it would equal 745 million bananas. The ship carrying that number of containers could give every single European a banana, and there would still be some leftover.
Ocean shipping is one of the most sustainable types of transportation. A vessel from China to France emits less gas than a truck going from Houston to Oklahoma City.
Pirates are a real danger. On average, there are two ships stolen by pirates every day. Somalian pirates' attacks occur more often than violence in South Africa, making there an extremely high level of crime.
98 percent of seafarers are male. One-third of them are Filipinos.
There are nearly 55,000 commercial ships covering the water surface.
The biggest fleet owners are Germany, Japan, and Greece. The industry is rather private and keeps information on the inside of associations. The official association of ship owners in Greece, for instance, does not even disclose the number of members in the organization.
Surprisingly, almost 33 percent of freight ships have no means of communication with the outer world while in the ocean.
Ocean shipping is one of the oldest and most convenient methods to move goods across the world. Despite its low cost, there is a lot of work to do when arranging pick up from the port or to the port for delivery.
Learn more about ocean shipping in Ocean Shipping: Let's Talk LCL